We're delighted to be stocking the fabulous Equine Fusion All Terrain Ultra and All Terrain Active horse hoof boots.  These two hoof boots are the result of years of research and experience by Norwegian's Equine Fusion.
The All Terrain Ultra is a very adaptable boot because of the fastening mechanism.  It's perfect if your horse's hooves are slightly odd shaped or your horse has slight twisting motion.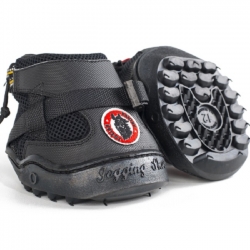 The All Terrain Active Jogging Shoe is the latest hoof boot from Equine Fusion.  It is very lightweight and suitable for a wide range of uses from rehabilitation to jumping and all terrain riding.
Both of these boots have the superb All Terrain sole to promote natural hoof movement, balance, stability, cushioning and blood flow. The sole is flexible and elastic allowing the horse to feel the ground and utilise the entire hoof area.